43 Percent of Americans Believe 'Being Christian' Is a Significant Part of Being 'Truly American,' Study Shows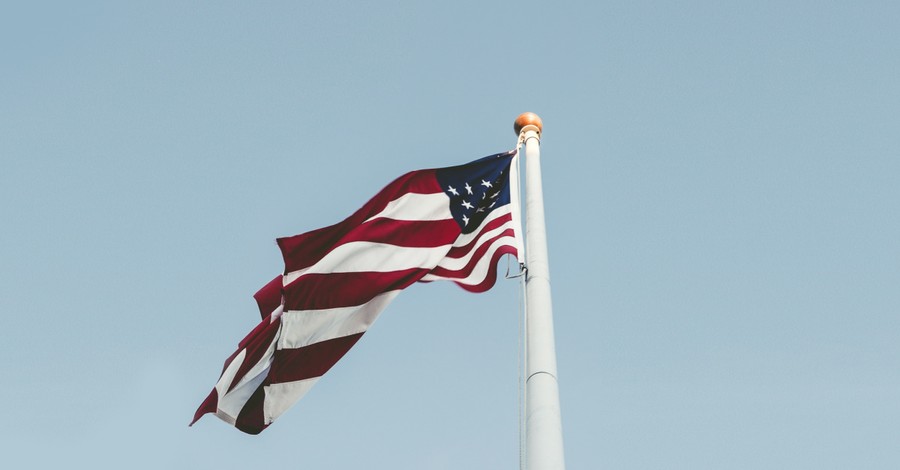 According to a new study from the Public Religion Research Institute (PRRI), about 43 percent of Americans believe that "being Christian" is a critical trait of being "truly American." 
The Competing Visions of America: An Evolving Identity or a Culture Under Attack? survey was released on Monday. It features the responses of a nationally representative sample of 2,508 American adults who participated in online interviews between September 16 and 29, 2021.
Respondents were asked to say whether certain traits were essential to being "truly American." For instance, the study showed that 43 percent of Americans believe that "being Christian" was an important part of being truly American. According to Relevant Magazine, the percentage dropped from 53 percent who said the same in 2015.
Among partisan lines, Republicans were more likely to agree that being Christian was important for being truly American (63 percent), while only 35 percent of Democrats agreed.
White evangelicals (76 percent) were the religious demographic who were most likely to agree that being Christian was associated with being truly American, followed by Hispanic Catholics (52 percent), white mainline (non-evangelical) Protestants (49 percent), white Catholics (46 percent) and other Christians (46 percent).
The PRRI study also revealed that 95 percent of American adults believe that individual freedoms, such as freedom of speech, are important to being truly American. Other highly approved traits of being truly American include believing that every citizen should have the right to vote in elections (93 percent) and accepting people of various religious and racial backgrounds (92 percent).
When compared to a 2013 study, fewer Americans today believe that God has given America a "special role in human history." In 2013, nearly two-thirds of Americans (64 percent) agreed with that statement, while just 44 percent agree today.
While 75 percent of white evangelicals were the most likely religious group to agree that God has a special role for America, the result was a decline from 84 percent in the 2013 study. Sixty-seven percent of Black Protestants, 50 percent of Hispanic Catholics and 55 percent of "other Christians" also agree with that statement.
Mainline Protestants and White Catholics were far less likely to agree with that statement, with just 46 percent in each denomination agreeing. The results were a significant drop from 75 percent and 60 percent, respectively, in 2013. In other religious groups, only 29 percent of Americans and 18 percent of religiously unaffiliated Americans agreed that the nation has a divinely ordained role.
Photo courtesy: ©Thomas Kelley/Unsplash
---
Milton Quintanilla is a freelance writer. He is also the co-hosts of the For Your Soul podcast, which seeks to equip the church with biblical truth and sound doctrine. Visit his blog Blessed Are The Forgiven.